I finally have a respectable work area (a small remote recording truck), with some decent gear. So I'm going to use this as a shameless opportunity to show it off.
I have a DM2000 that will replace the Soundtracs console once I can find a buyer for it. And I am going to replace the TV with two real computer monitors or a single ultra wide. And I plan to add a pair of Presonus Sceptre S6s next to the Genelecs.
Working on my latest symphony recording: Mozart's
Overture from the Magic Flute
, Gandolfi's
Impressions from the Garden of Cosmic Speculation
, and Selections from Prokofiev's
Romeo and Juliet
Post your mixing/workstation/composing/whatever area.
Don't be embarrassed, no set up is too low brow for this thread.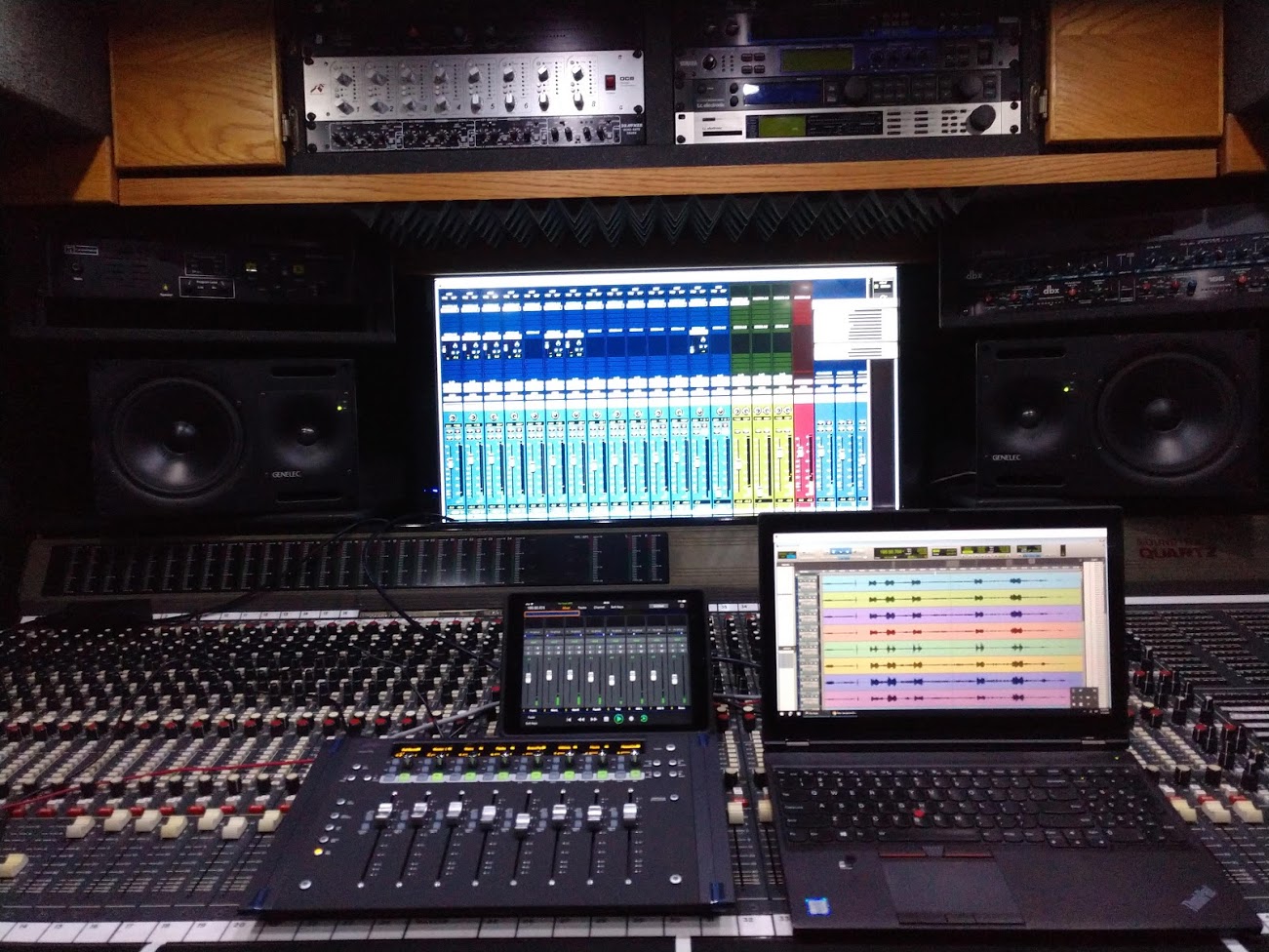 My main rack: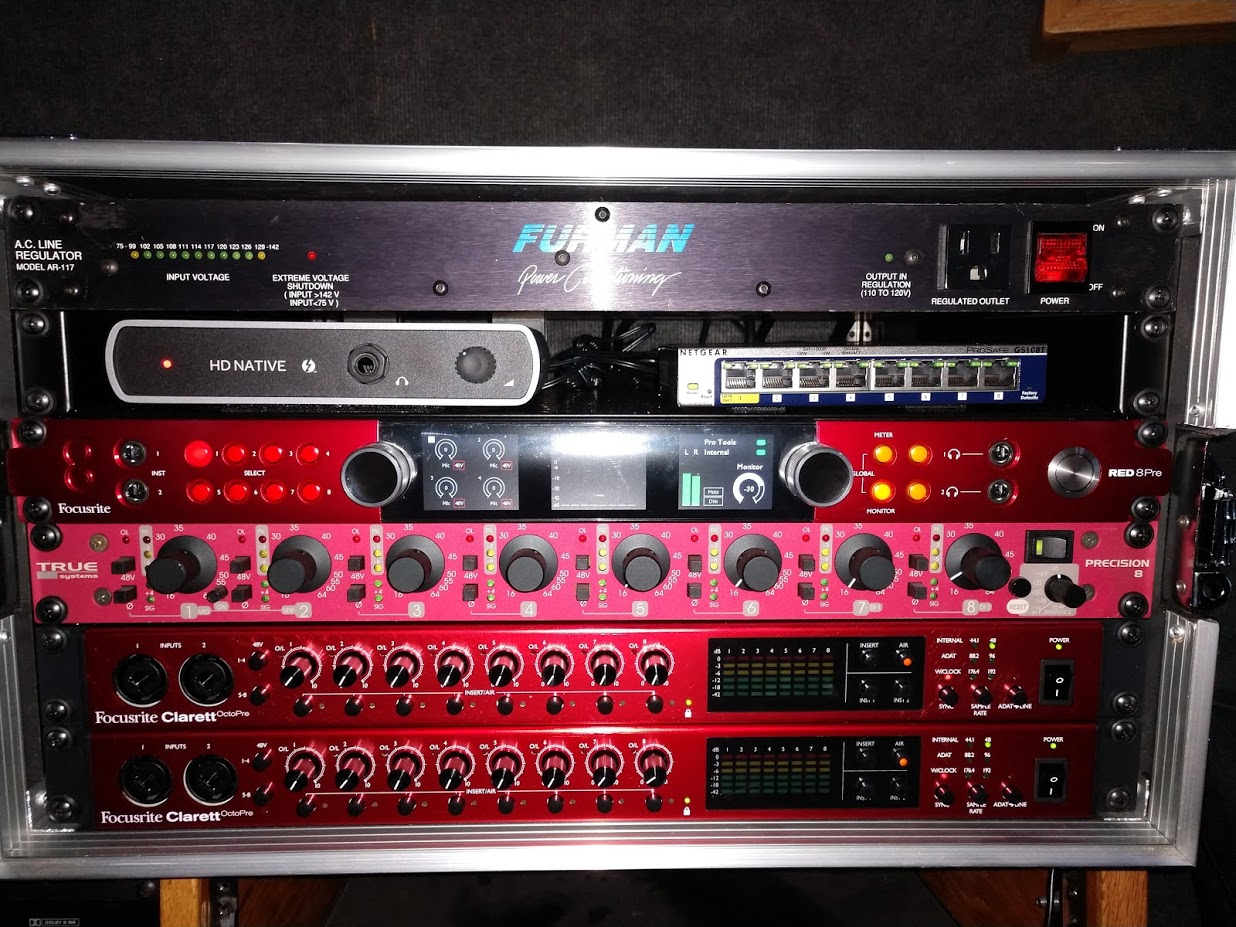 __________________
Justice C. Bigler
Head Audio/A1 - Blue Man Group North American Tour
www.justicebigler.com
Lenovo P50: quad-core i7-6820hq, 64GB, 2TB SSD, Win 10 Pro / Protools vanilla 2021.7
2018 MacBook Pro: six-core i9, 32GB, 1TB, Catalina / HD|Native-TB / Protools Ultimate 2021.7, DAPS, L-ISA Studio
Home/mobile: Focusrite Red 8Pre / Clarett 4Pre / DVS
Road/hotel: Roland OctaCaputre / Apogee One