OK, so I have a Midi solution for my big setup, but I wanted something small for more casual playing. Mainly, I am one of the lucky ones that can play at work during my lunch hour, etc. I have a 2 button (Digitech GNXFC) pedal that I can plug in to change patches and I have a Line 6 FBV Express USB midi I can setup when using Pro Tools, but I did not have a basic expression pedal for plugginf irectly into the back of the 11R.
I did a bunch of searching and found quite a few options with prices ranging from $29 to over $100. I had kind of decided to get a M-audio ex-p because of the price and becuase I already have a live solution. While looking I came acroos the M-Audio Black Box Pedal Board. I paid $17.50 new. Cheaper then the exp by itself. I did some research and came up with an idea.
After some testing, the expression pedal worked great, so....
Took it apart to see how it was wired.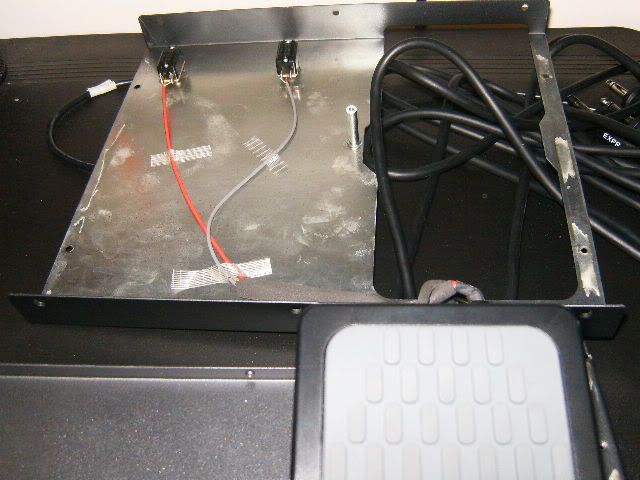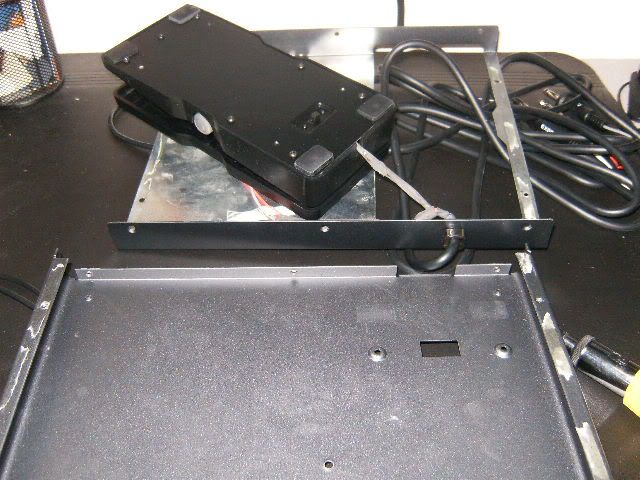 The problem
The solution
So what I ended up doing is wiring the buttons and expression pedal together. This allows me to switch the 11r user parameter for external pedal from expression to footswtich and have boths functions from the Black Box. Obviously you only get one type of function at one time, but it works faily well. You do have to set the expression pedal in the right location to use the buttons in footswitch mode (or one button will work in a erractic manner), but that is pretty easy for casual playing. When used has an expression pedal I can use the buttons has an instant full heel down trigger which can produce a cool effect. The expression pedal can also change presets up when in footswitch mode. So I isn't perfect, but it works. I may add a latching switch to the Black Box to change the active wires so the functionality is further separated and I don't get the cross over function. But first I will play around with it and see how it goes.